As an eCommerce store you are constantly vying for customer's attention. Slashing down prices is an easy sell. A hefty discount still has the power to drive hordes of shoppers to your online store and temporarily boost your sales figures. However, it is hardly sustainable. When the discount ends shoppers abandon your store in favour of the next big sale.
eCommerce businesses need to stand out from the crowd. And without racing to the bottom with endless price wars. Only by forging a deeper relationship with customers do you stand a chance of making an indelible brand imprint.
It's time to get over your 'one and done' approach and crank up that marketing engine after the initial purchase instead of winding it down. The last mile of eCommerce is critical to the customer lifecycle. You need an effective but easy and non-intrusive way of improving the overall experience.
So how can you implement a prompt and successful post-purchase strategy that ensures the relationship doesn't end at checkout? Here are a number of ways you can deliver unparalleled post-purchase experiences that differentiate you and your brand.
In this article we cover the following methods to grow customer base:
Always be innovative in your confirmation email
Map their buying behavior and recommend products accordingly
Ensure your content is relevant and helpful
Ask for customer reviews and feedback
Always be innovative in your confirmation email
People often tend to overlook this first post-purchase opportunity at their disposal to engage with their shoppers. But don't undermine its tremendous potential when it comes to taking your much-valued relationship to the next level. Once they press the buy button and make their payments, they naturally would expect a confirmation email.
But you can use this opportunity to roll out additional pertinent marketing messages. When you do this, you will ensure that you delight your customers and are actively involved with them across multiple touchpoints. Check out steal-worthy order confirmation emails.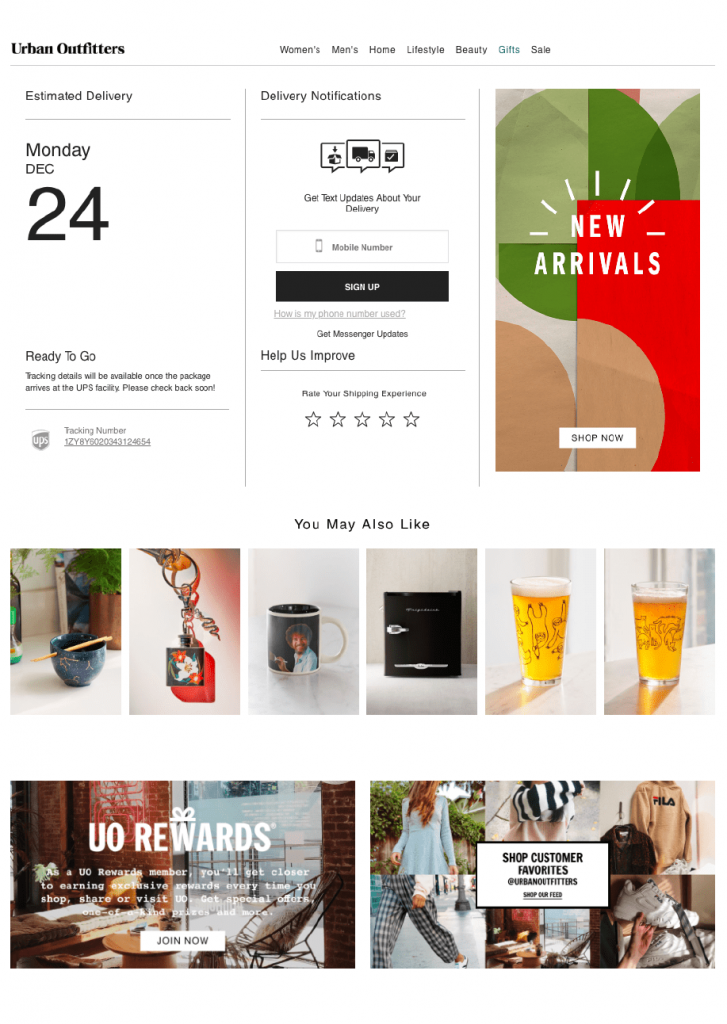 Rather than sending them a mundane digital receipt you can incorporate customized recommendations, request for feedback or review on sites, offer special discounts and promotional codes as well. However, don't compromise on essential details like the expected date of delivery. The idea is to make it relatively simple for your customers to stay in touch with your brand by including social media sharing buttons.
Map their buying behavior and recommend products accordingly
Customer experience today is key because a lot rides on it. The simplest and most effective way to ensure holistic, organic customer experience is customization. It is an indispensable part of the customer journeys, something that your shoppers expect you to deliver.
Tailored product recommendations based on previous purchase behavior can provide your customers with the much-needed personalization while also encouraging repeat purchases. However, this is only going to work in your favor when you fully leverage the goldmine of insight that is your customer buying data.
In addition to mapping buying behavior, you can also collect information from the customer directly by asking them to take a survey. Once you have this data at your disposal you can use it to find innovative, quirky ways of providing recommendations and predicting future sales.
You can include questions like:
Rate your overall experience— to get a quantitative pulse of the buying experience.
How can we improve it?— as a tailored follow-up question.
Why did you almost abandon your cart?— to reveal what barriers might be keeping other potential shoppers from purchasing from you.
How likely are you to purchase from us again?— To understand where they stand in their respective journeys.
Ensure your content is relevant and helpful
You can share engaging and compelling content related to the product to lure them into buying more. Brand loyalty inevitably goes up a notch when you offer your customers content that is hyper-relevant to their purchases. Product returns can be expensive and impact negatively your customer's perception of the brand. You wouldn't want that to happen. Instead, educate your customers to build trust and maximize the value of your products.
You can start by drafting Frequently Asked Questions to send along with your marketing emails. These FAQs can preemptively address common obstacles that they face. If you are selling a product that has to be assembled you can roll out 'how to' videos and tutorials on your social handles as well to guide your consumer. But first and foremost, have an effective social media strategy in place to fully understand how each of the channels operates. This will help you get the most out of them. Check out the shipping FAQ generator.
Ask for customer reviews and feedback
You have to be transparent and accountable for your actions on an eCommerce platform. When you ask your shoppers for feedback or reviews, you show them that you are communicating with and listening to them. Review influencer customers' purchase decisions greatly because they are the new word of mouth.
Your customers are likely to believe others who have purchased and used your product instead of your brand. With your automated email sequencing, ensure you also integrate this highly useful tactic to assist in future conversions and encourage others to make a purchase. Through feedback, you can reach out and offer resolutions to your shoppers. This will establish your credibility and authenticity, showing people that you take customer service very seriously.
Final Thoughts
The result-oriented, time tested best practices mentioned above are a good starting point to ensure you continue reaching out to your consumers after they make a purchase. Post-purchase engagement is a crucial component of customer retention. Your end goal after all is not just a one-time purchase but a second one as well. And once that happens, the likelihood of placing a third one increases.
Start laying the groundwork for implementing a strategic, tactical, and smart post-purchase marketing strategy and you'll be well on your way to overcome all potential hurdles. However, never stop being innovative. Those who experiment with new tactics and take their chances with turning a one-off purchase into loyal customers will definitely emerge as leaders, driving an experience that's holistic, satisfying, and frictionless.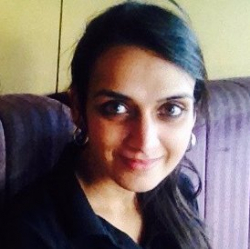 Latest posts by Revathi Karthik
(see all)