No matter how good your products are, the delivery experience of customers must be perfect.
In the current era of the eCommerce business, three things are being constantly focused upon. These are low prices, free returns, and fast shipping.
All in all, the focus of businesses has shifted to providing customers with a great delivery experience.
However, several businesses end up making the same error of not attending pre- and post-purchases equally. As a result, the delivery experience management lacks proper communication leading to the customer experience (CX) gap.
In this blog, you'll get to know what is shipping experience is and everything about creating the best delivery experience for customers.
What is Delivery Experience Management (DEM)?
Delivery Experience Management or DEM is the process of ensuring proactively that your customers receive their orders on time, meeting all their expectations. The process involves;
Taking the right action to resolve issues;
Making improvements along the way, and
Maintaining communication to keep customers constantly engaged to uphold brand promises.
In short, DEM is all about offering your customers a post-purchase experience that's worth remembering.
So, let's see what post-purchase experience is and how you can ensure a smooth delivery experience.
What is meant by Post-purchase Customer Experience?
What makes a great delivery experience? Communication.
Post-purchase customer experience is all about communicating with customers and keeping them informed about the whereabouts of their orders.
If you fail to pay adequate attention to the post-purchase customer experience, it might result in certain disruptions, such as;
Losing opportunity to create repeat purchases
Customer frustration resulting in increased WISMO calls
A decline in brand's online image and reputation
Decrease in Customer Lifetime Value (CLV) and increase in acquisition costs.
In this competitive eCommerce landscape, creating an excellent delivery experience management solution is a must. So, it is pretty much clear that you must prioritize your delivery experience to ensure high customer satisfaction.
Why do you Need Delivery Experience Management (DEM)?
The way a business is run today has changed a lot. No?
Delivery management, meaning, the shipping experience, has become one of the most vital aspects of the eCommerce business. A great delivery experience is the future of customer experience management.
DEM is an untapped power for several businesses. So, if you tap into this treasure, it is sure to provide you with a competitive advantage. In short, DEM opens up huge possibilities for businesses with its numerous benefits or use cases.
Below, we have shared a few reasons why you need delivery experience management.
1. Visibility
One of the most crucial aspects of DEM is real-time visibility. This aspect allows you real-time access to the delivery date.
You can stay updated on each of your parcels in transit – from pick-up to delivery. Also, you can identify the issues faced in transit and take action proactively to prevent hassles for customers.
If you have a lack of visibility into your last mile, you might face challenges such as;
Being aware of a delivery issue only when a frustrated customer calls in
Receiving repeated WISMO (Where Is My Order?) calls due to lack of information needed to deal proactively with the delivery-related issues.
With a proper delivery experience management solution, you can eliminate these challenges by getting a real-time view of all your parcels. This DEM aspect enables you to be ready with all actionable information that can be used to prevent delivery issues.
Plus, with DEM real-time tracking, you can also get to know about the parcels that require immediate attention.
So, isn't DEM the ladder to winning customer loyalty?
We think it is!
2. Customer Engagement
Once you hand over the shipment to a shipping carrier, you lose control over the parcel.
One downside of this process is that shipping carriers do not invest as much in specific parcels as the retailer. Consequently, the parcels are treated as a part of the entire consignment only.
This period of post-purchase is when you must engage with your customers. Not utilizing this time creates a communication gap, a broken shopping experience that might impact your business in several ways. For instance,
Increased customer anxiety, frustration over their shipments' whereabouts
Lack of proper mechanism to receive customer feedback
Lost monetizing opportunities related to post-purchase tracking moments
DEM enables businesses to engage with customers. It ensures that the experiences that are consumed during delivery are a delight to customers.
With DEM, what makes a good delivery experience is that customers are informed about the delivery status of their shipments. They receive automated emails, customized SMS notifications when the parcels reach the milestones of the shipping process.
3. Delivery Issue Resolution
Resolving delivery issues proactively ensures addressing customer queries and problems. It also shows your ability to engage with customers and mitigate the impact of not-so-good delivery experiences.
Proactive issue resolution shows your commitment to maintaining the high standards of customer experience that you offer.
Simply being reactive instead of proactive or nurturing unresolved issues might also impact your business in the following ways.
Low customer satisfaction and high turnover. This might lead to lower lifetime value (CLV) and higher acquisition costs (CAC)
Negative brand reputation online as customers might express their dissatisfaction through social media posts or negative reviews.
Here's where you need a delivery experience management solution. With DEM, you can get real-time insights into the status of each parcel in transit. Plus, you can also attend to parcels that are facing a delay immediately.
As a result, you will witness a sharp fall in the number of calls (asking about parcel whereabouts) thus, your support agents will have more time to manage more critical customer queries.
Result?
Higher satisfaction and happier customers!
4. Customer Satisfaction
Delivery management is all about improving customer satisfaction!
In the post-purchase phase and logistics cycle, it is always the data-driven insights that help bridge the gap in understanding customer satisfaction parameters.
You can measure customer satisfaction with CSAT and NPS. You can also know how likely your customers are to recommend you to others. But you still lack the clarity of when exactly your customers felt let down by the brand.
With a delivery experience management solution, you get access to huge data related to the last mile performance of your shipping carriers.
You can also enter DEM's DSAT or delivery satisfaction scoring system. This will enable you to get an unbiased view of the customer's feelings about the delivery experience quality that you offer.
Delivery satisfaction scoring system allows you to;
Know about your carrier's performance's impact on customers.
Make last-mile decisions that might make customers happier
It helps in guarding your brand reputation against negative reviews and feedbacks
Highlight the quality of the post-purchase period.
5. Post-Purchase Experience
Customers are restless unless they get their parcels in hand. On average, a customer visits the shipping carrier's page and tracks the parcel at least 8 times in the post-purchase period.
This creates an excellent opportunity for brand promotion. However, since this opportunity is not used much, the shipping carrier's brand comes under the spotlight more than the retailer's brand.
With a delivery experience management solution, you can ensure brand recall in the last mile and far beyond that too.
DEM offers a customizable branded tracking experience that allows tracking the parcel within your website other than checking the tracking page.
Finally, what you must know about DEM is that it opens up upselling and cross-selling opportunities for business. It also allows linking your page to Google Analytics. As a result, you get access to data about how customers perceive your brand and make more informed decisions.
3 Tips To Improve Your Customer Delivery Experience
Did you know 80% of customers are most likely to stop doing business with a brand due to poor customer experience?
So, if you are looking forward to running a crazily successful eCommerce business, customer experience must be your priority.
One way to improve your customer experience is through making improvements in the delivery experience.
Here are our top 3 tips to improve customers' delivery experience.
1. Keep your Customers Updated on the Order Delivery Status
Once a customer places an order, time moves slowly for them till they receive their parcel. So, make the wait a little easier for customers by keeping them updated on the delivery status of the orders.
Notify customers via emails and include details like the expected shipping date, when the order is shipped, location expected delivery date, and other continuous updates about the order delivery.
This constant communication reduces customer anxiety and helps in ensuring that the customers are engaged throughout the shipping process.
Also, remember to communicate with customers via their preferred channel – emails, WhatsApp, text messages, or tracking pages.
2. Integrate a Delivery Experience Management Solution ASAP
Though there's a solution to every delivery issue, it is best to avoid them altogether.
You can prevent delivery issues by integrating a delivery experience management solution like CRM and tracking software or tools. These tracking tools help in preventing delivery issues even before they occur. Also, it identifies problematic delivery trends.
Create a team to look after your delivery experience management. This team can help you to fix the identified issues and utilize growth opportunities.
3. Personalize your Delivery Experience
Personalization is crucial to offering a great delivery experience. In today's competitive market, avoid using the one-size-fits-all approach. Go for personalization to ensure that you stand out from the crowd.
Try personalized messages, interactions, create unique packages, write thank-you notes or even short messages, quotes, etc. to make customers feel special.
You can also offer gifts, surprise samples in their shipments to appreciate and value them as customers of your brand.
Expedite your Post-delivery Experience with ShippingChimp
Post-purchase shopping experience matters! That's exactly why you need a shipping platform to balance your relationship with customers and shipping companies. The delivery platform we recommend to you is – ShippingChimp.
Here's why:
A branded, live tracking page to monitor the shipments at every phase
Send timely, personalized notifications to the customers to keep them in the loop
An efficient return center that can convert returns into re-purchase
To know more, start your free trial today!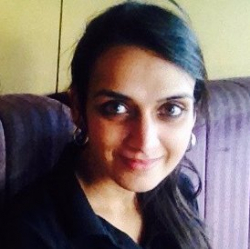 Latest posts by Revathi Karthik
(see all)