When you take into account the number of e-commerce brands on the Internet and the dynamics of consumer behavior, it is evident that reaching your customer through only one channel is impractical.
Multi-channel marketing, instead, will allow you to connect with your customers through several online and even offline channels. This is the most effective way to reach your customers on their preferred channel whether it is email, SMS, social media, etc.
Below are a few ways multi-channel marketing can improve your e-commerce experience:
Synchronized marketing efforts
Increased customer satisfaction/retention
Maximum brand awareness
Customer Experience Personalization
Coordinated Marketing Efforts
Multi-channel marketing allows you to spread your wings across several platforms. 90% of customers love it when your presence is on two or more of their preferred channels. As such, you should identify what type of content works on each of these channels and create channel-specific content.
You must take special care so that your marketing efforts across channels are consistent. Your articles, blog posts, and videos should all be in alignment. Email marketing offers the highest ROI of all the marketing channels. Email is a marketing channel that encompasses a majority of all consumers.
Email automation strategies are an ingenious way to boost customer engagement. They will also help you stay fresh in the minds of your customers. You can use an email marketing automation software to create and schedule emails to send to your customers at a specified date or after a predefined trigger has been activated.
When setting up your email marketing campaigns, you must ensure that you maintain the same tone, language, and overall message to match what you post on your social media pages and other marketing channels.
Increased customer satisfaction/retention
Multi-channel marketing ensures that your customers can interact with you even when they switch devices or channels. 89% of customers have to come across your offer a couple of times before they are fully convinced to buy from you. So, implementing a multi-channel marketing strategy is a sure-fire way to boost sales.
In the same way, being present on multiple channels and your ability to provide adequate information for your customers will significantly improve customer satisfaction. Many customers like to do their research and compare prices before they eventually decide to buy. Multi-channel marketing helps improve your e-commerce experience by effectively positioning you to answer all your customers' questions.
With multi-channel marketing, customer satisfaction can improve by as much as 2300%. A happy customer is more likely to come back for more. It is why multi-channel marketing increases customer retention by up to 31%.
In other words, multi-channel marketing will help you to better satisfy your customers, convince them to buy from you, make them repeat customers, and make life a lot easier for you.
Maximum brand awareness
Multi-channel marketing requires that you build and maintain a strong presence on several channels where your customers spend most of their time. You will have to create high-quality content to keep your customers informed, entertained, and motivated to empty their pockets.
As a result, multi-channel marketing will help you create and maximize brand awareness on all of these platforms. But in order to maximize your brand awareness, you will have to first define your brand's core message. You must create a uniqueness about your brand that will stand out from the rest. Your customers should be able to recognize you by the tone, language, and delivery of your message.
You must also identify the type of content your customers want to see. For instance, online users are four times more like to watch a video than reading text-based content. This and more are some of the unique characteristics and needs that you should have in mind before you start creating content for your multi-channel marketing campaigns.
Customer Experience Personalization
One of the chief attributes that make multi-channel marketing so effective is the level of personalization that can be achieved. Personalization is a potential game-changer because 80% of customers are more likely to buy from you if you offer them a personalized experience.
Personalization will get you incredible results if you do it the right way. First, you need to segment your audience into smaller groups who have common qualities, desires, pain-points, etc. Then you need to create messages that will resonate with each of these segments. It is not enough to refer to a customer by their name, you must be able to deliver content that is relevant to that customer. It is only then that he/she will be moved to buy from you.
Targeted email campaigns are the best way to achieve this. These types of email campaigns will deliver tailor-made content to your customers' inbox based on what segment of your audience they belong to. That way you can respond to your customers' needs accurately and effectively.
You should also be able to build relationships with your customers. Go out of your way to make your customers know that you value them greatly and that you care about them. People are more likely to buy from a brand they like, trust, or respect. So, get to building solid relationships with your customers.
SMS marketing is also another incredibly effective component of any multi-channel marketing campaign. SMS marketing campaigns have an open rate of up to 98% which is the highest of all the various marketing channels around today. It is by far the most underrated marketing channel.
SMS marketing holds a tremendous amount of potential for your e-commerce experience. Most customers will open your SMS within the first 3 minutes so you must know how to maximize the impact of every SMS you send.
Ensure every SMS you send contains a personalized offer and starts with that offer. You should also make sure that it carries a sense of urgency/scarcity right before you include your call to action. The final tip for SMS marketing is to get the schedule right. Use customer data to know the best time of the day to send messages and how often you should send your messages.
Conclusion
Multi-channel marketing is a branch of marketing that has the potential to transform your e-commerce experience. The benefits that accrue are countless and immeasurable so the earlier you adopt it in your overall marketing efforts, the better for you and your customers.
This article is a guest post contributed by Maropost.
Maropost helps hundreds of companies with their multi-channel marketing strategies, from SMS marketing to Email marketing, from targeted email campaigns, to email automation. They are invaluable tools that eCommerce businesses can use to generate massive results from multi-channel marketing campaigns.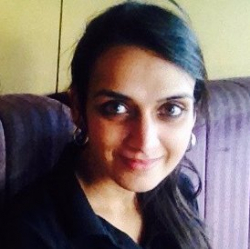 Latest posts by Revathi Karthik
(see all)