What do you prefer when shipping your products? Do you want affordable rates, fast service, or reliability?
Whichever answer you pick, if you have a retail business in Canada, you can get a wide range of logistics options that will help you ship packages to customers on time.
The shipping industry in Canada has kept up its growth rate with the exploding eCommerce market, which stands at $66.92 billion in 2022, and is estimated to reach $103.60 billion by 2025.
Not just the big players in global shipping, Canada has several other shipping companies that allow shipping within Canada and to other countries.
This post lists the top 10 shipping companies in Canada, and you can pick any of these based on shipping costs, speed, tracking, and other features.
Top Canadian Shipping Carriers
All major global shipping carriers operate in Canada. Besides, prominent Canada-based shipping companies offer efficient domestic and international shipping services and give many options to eCommerce businesses.
Here is the list of the shipping companies:
Canada Post is Canada's national postage courier and the principal entity for domestic shipping by volume. Established in the year 1867, the company provides postal and package courier services to all almost all domestic addresses in the country.
Canada Post has a vast network spreading out to 6,200 locations, making shipping affordable and convenient. The courier also provides value-added services, including shipping insurance and signature confirmation.
Other than offering different delivery services within the country, Canada Post also provides international shipping to more than 190 countries.
Here are the most prominent national shipping services of Canada Post:
Delivery of regular packages between 2 and 9 business days;
Priority service with guaranteed next-day delivery;
Xpresspost service in 2 business days or less;
Flat Rate service between 1 and 7 business days.
Shipping to international destinations includes:
Priority Worldwide with a guarantee of delivering packages between 2 and 3 business days.
Xpresspost International to deliver packages between 4 and 7 business days.
Xpresspost USA with a guarantee of delivering packages between 2 and 3 business days.
Tracked Packet™ services to the US to deliver packages between 4 and 7 business days.
If you are seeking an efficient and cost-effective platform, ShippingChimp is a wise choice. ShippingChimp is a reliable carrier and quite popular among Canadian companies.
By hiring the services of ShippingChimp, you can save up to 53 percent on your eCommerce shipping across Canada, irrespective of the destination.
The key benefits are below:
You will experience a seamless shipping process, starting from generating labels to on-time delivery. 
You will receive personalized shipping notifications with your brand logo and theme. You can inform your customers about every shipment transit and provide an excellent post-purchase experience.
The carrier will help your eCommerce business to enhance the post-checkout experience of your customers by providing an order tracking page. There is complete visibility, from pickup to delivery with branded email/SMS alerts. 
You can use the carrier's intuitive analytics/reports to monitor orders/deliveries in real-time and forecast delays. It will reduce support tickets with questions regarding orders from unhappy customers.
ShippingChimp is your comprehensive shipping platform due to:
Shipping at the most competitive rate.
Tracking every package during shipping.
Keeping customers updated and happy.
Purolator
The erstwhile name of Purolator was Trans Canada Couriers. The US-based oil and air filters company Purolator acquired it in 1967. 
In 1987, the company again came back under Canadian ownership but has kept its current name. Now, Canada Post is a major stakeholder in Purolator. 
The carrier ships packages to 99 percent of addresses in Canada via its affordable and fast services, including economy, same-day, or next-day.
The company offers international shipping through its partnership with UPS and ships packages from the Canadian border to their destination in overseas countries.
Purolator offers the following two types of domestic shipping services:
Purolator Ground
Fast and economical domestic delivery in Canada with several shipping speeds.
Delivery in 2-4 days business days, guaranteed
Free scheduled pickup
Tracking included
Saturday shipping available
Purolator Express
It is the fastest domestic delivery service of Purolator available with various shipping speeds.
Delivery in 1-2 business days, guaranteed;
Free scheduled pickup;
Tracking available;
Saturday shipping is available.
Besides, Purolator provides global shipping services to more than 210 countries. The company offers next-day delivery services backed by efficient returns services and a streamlined system for international shipments.
Canpar
Canpar is the second-largest shipping service provider in Canada with 62 delivery hubs located in different parts of the country.
The company offers both domestic ground shipping and expedited shipping service in major cities such as Montreal, Toronto, and Vancouver, and also in the US.
CanPar Express provides shipping to all 10 provinces in Canada and to the US. The company offers reasonable shipping rates. It also offers one of the best options for domestic and international shipping.
Canpar also has a vast network of international shipping services covering more than 200 countries.
The company offers the following logistics services:
Canpar Ground delivers packages between 1 and 4 business days;
Canpar Overnight takes between 1 and 6 days to deliver packages;
Canpar Letter Select has a longer delivery window between 2 and 10 business days.
Canpar International takes between 2 and 10 business days to deliver a package.
General Logistics Systems (GLS)
General Logistics Systems (GLS) was previously known as Dicom after its acquisition in 2018. GLS is a regional shipping carrier based in Quebec that offers fast delivery across Canada.
The company operates 28 shipping terminals, specializing in delivering packages to Quebec and Ontario. According to the carrier, it delivers 95 percent of shipments in Quebec within 24 hours.
The company also offers freight shipping for eCommerce merchants, which move plenty of inventories. GLS offers international shipping services through its partner network. GLS is a good choice if you need to ship packages mainly within Quebec and Ontario.
DB Schenker Logistics Firm in Canada
Established in 1953 in Toronto, DB Schenker Canada is another reputable carrier in Canada, providing its logistics services for over 50 years. The company has offices in more than 2000 locations worldwide.
DB Schenker offers services such as contract logistics, freight forwarding, land transportation, lead logistics, and special products.
The key features of the company are below:
The versatile operations of the company ensure that they can fulfill any industry requirements by providing customized solutions.
DB Schenker has a dedicated portal called ESchenker, which helps manage shipment, order tracking, and data analytics.
With a single portal to manage all international shipping needs, ESchenker empowers its customers by providing 24/7 support with proactive solutions.
Yusen Logistics (Canada) Inc.
Established in 1988, Yusen Logistics is a reputable and trusted name in the Canadian shipping industry. The company has modern infrastructure, secure facilities, and an expansive 150,000 square meter warehouse area.
Yusen Logistics provides contract logistics, freight services, customs brokerage service, and warehouse management. The company caters to food packaged products, electronics, healthcare, and aerospace industries.
Key characteristics of the company are below:
Yusen Logistics offers specialized services regarding the packaging of items at a reasonable and maintains a temperature-controlled environment for safe processing.  
The company follows a stringent quality benchmark combined with appropriate packaging of products using customized labeling. 
The supply chain of Yusen Logistics has secure handling with thorough quality checks of inbound and outbound shipping throughout all the points.
Aramex Canada
Aramex is another well-known shipping service provider in Canada. Founded in 2006 and with its headquarters in Mississauga, Ontario, Aramex provides shipping services to small businesses, including express shipping, ship, and drop ship.
The company caters to fashion retail, oil and gas, and small industries.
Features:
Aramex Canada has a vast 3PL network that ensures its market positioning by taking on any supply chain challenge. 
The high-end operations of the company make them one of the leaders in the logistics industry with flexible pick up, delivery and return services with customer care.
Aramex also offers a provision to customers to claim compensation if their items are damaged or lost during transit. 
The order tracking system of the company provides complete transparency with real-time status updates and alerts.
XPO Logistics
XPO Logistics is another prominent shipping company in Canada with an extensive network spread out to 756 locations with 42,000 employees working in different parts of the world.
Established in 2012 in Toronto, XPO Logistics offers services, such as last mile, truck brokerage, managed transportation, global forwarding, LTL, and more.
The company primarily caters its logistics services to eCommerce companies, traditional retailers, and food & beverage companies.
Here are the key features of the company:
XPO logistics operates through its vast network of trucks, terminals, and drivers in the Canadian logistics industry.
The company provides complete digital transparency for its shippers providing practical solutions.
XPO Canada also ensures there are seamless interactions between a shipper and a carrier via full automation and timely rerouting for pick-up as well as delivery.
The company runs in-depth analytics based on data to offer reasonable pricing and shipping efficiency.
InXpress Canada
InXpress Canada is mainly a freight and shipping service provider that works partnering with top global carriers like DHL.
Due to the company's large-scale operation and shipping quantities, it can offer customers excellent shipping options at competitive rates.
The company has a separate section on its portal regarding eCommerce integration, which helps retail businesses in their cross-border shipments.
Some of their key features are below:
Access to significant discounts on volume shipping ;
Ability to easily quote, schedule, or track any package;
Committed customer service;
Gets free shipping supplies.
Closing Words
Due to the fast growth of the eCommerce market in Canada, the demand for shipping services has increased substantially. As an eCommerce business owner, you can ship your packages across domestic and international destinations via affordable shipping. 
You may also have a convenient option of partnering with an integrated shipping platform like ShippingChimp offering excellent discounted domestic and international shipping rates and support services.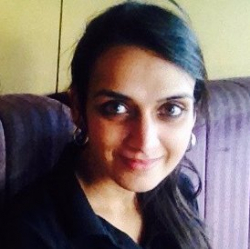 Latest posts by Revathi Karthik
(see all)