It costs 7 times to acquire a new eCommerce customer than to retain an existing one.
This means even if you manage to make a great sale, you don't quite succeed.
You need to continue to delight your customers long after they click the 'buy' button.
In this article we cover the following post-purchase touchpoints that brands must develop:
Responding to "Where is my Order?" Calls
Real-time delivery issue management
Customer online delivery dispute portal
Self-serve returns portal
Think beyond emails
As an eCommerce business, you have to bridge the gap between visually appealing to shoppers and delivering on the promise when they actually touch and feel the product.
Crafting personalized messages through out the last-mile journey will help your customers stay in the know. Moreover, communicating at every juncture will demonstrate your commitment to a superior customer experience. According to one study, 86% of customers are willing to pay 25% higher for a stellar customer service.
An effective post-purchase strategy does so much more than enhance your customer experience. It increases repeat purchase rates, encourages referrals, reduces return rates, drives more revenue, and enables you to tackle buyer's remorse. This in turn boosts brand loyalty and transforms your shoppers into brand advocates.
Stop spamming customer's inbox
Most brands focus only on communicating through emails when it comes to engaging with customers.
Does your customer subscribe to this overload of order-related information? Imagine an online shopper who orders 10 items from your brand. Over a 100 messages are going to flood his mail box.
Now don't get me wrong, ofcourse keeping customer in the loop of order-delivery updates is important. But this email deluge is a bit of an overkill!
So how can you implement a successful post-purchase strategy without coming off as an unwanted intrusion into your customer's mail box?
Responding to "Where is my Order?" Calls
From the moment shoppers place order, they are anxious about their order arrival. Right after the order confirmation email, they hop on to order-tracking page. If there is zero movement in their shipment transit activity, they immediately lodge a complaint with your customer support team.
Shoppers require a continuous stream of communication from your brand. Keep up the momentum even after their order has been dispatched. But instead of emails build a tracking page within your shopping site. Enable your shoppers to track their parcels on your shopping site. If they choose to, send out email notification of order statuses from your brand.
Real-time delivery issue management
Every time a package goes amiss, the customer will blame you, not your shipping partner. When clearly it is the fault of your shipping partner namely FedEx, UPS, or DHL, your brand reputation will take a beating. Alert your customer every time a delay is likely to happen. How?
With proactive delay analytics ofcourse. A shipping intelligence platform collects close to 180 data points for every order delivery. If it is enabled by AI, every preordained delivery route is projected onto the current transit. So any impending delivery delay should easily surface. Intimating customer about a delivery delay goes a long way in forging strong ties with your customer. Also, remember to share these messages in a language that your customer understands to resonate better. Track your FedEx, UPS, DHL, and USPS packages here.
Customer online delivery dispute portal
Shoppers need a forum to vent their grievances. Apart from social media, which can potentially damage your brand image. Instead offer a portal within your shopping site that can help customers feel their voices are heard. A delivery dispute portal is what your brand needs to address customer concerns. Facilitate customers to file disputes. Be it delivery delays or damaged shipments. Approve and authorize their request in real-time from within a single dashboard.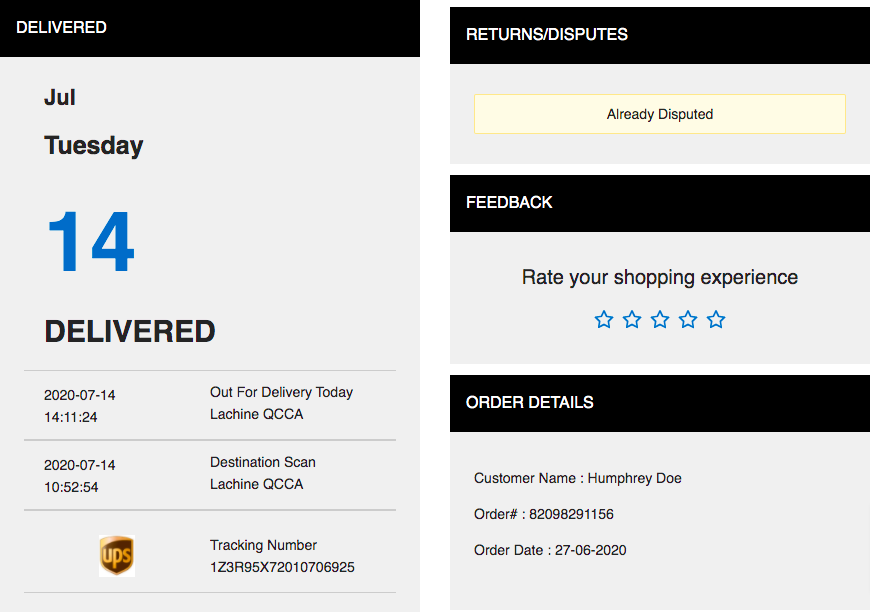 Self-serve returns portal
Processing returns is most complex in the entire supply chain of the eCommerce business. But quite critical. Easy return is an important credential that every online shopper looks for. With GenZ leaning in favor of self-serve platforms, allow your shoppers to initiate a return request on a return portal created within your shopping site. Once a request is received, you may authorize it and complete the refund process seamlessly. Bid goodbye to back-and-forth emails.
Think beyond emails
While customer post-purchase experience is making inroads into eCommerce business operations, it comes to a screeching halt with email notifications. As a retailer dare to step outside of the half-baked automation of your last-mile customer delivery experience. Embrace a full-fledged innovative disruption to set a new standard for customer delivery experience.
Do you want to step your customer's post-purchase experience? Try out ShippingChimp for free.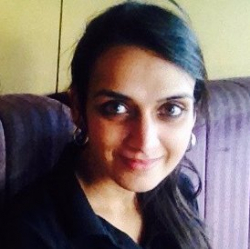 Latest posts by Revathi Karthik
(see all)